Okay, it's raining so awfully today... doesn't look much better for tomorrow. But I so want to go to the reveal. I just have to share with you the amazing photos I got of the cast on demo day. I love this show so much. It is one of the only "family" shows we watch. Everyone in our family loves it. Kaelyn even did his million dollar project last year being Ty and doing a makeover for a factitious family. It was so much fun.
Anyway, Ethan and I trotted down to the site on the day they did demo and got to meet the cast and lots of other fans. It was truly wonderful!!! Dalton also took off yesterday and did some volunteer work. He got there around 4:30am and got to help with the insulation and other things. He said it was amazing.
This show is truly a gift to many people.
Enjoy the pics..
This is Michael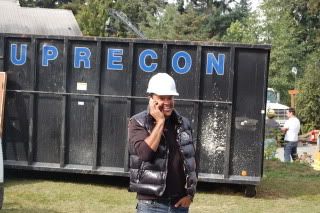 John..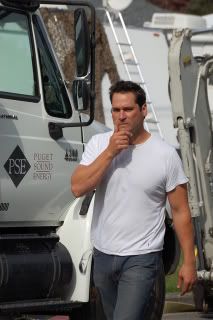 Paige and John.. (love the pink helmet, matching shirt and boots)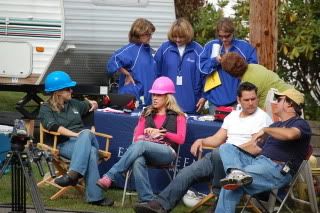 And of course Ty...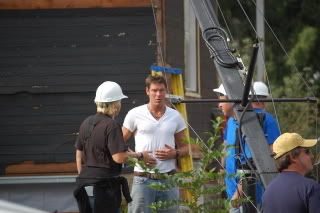 Talking to the family...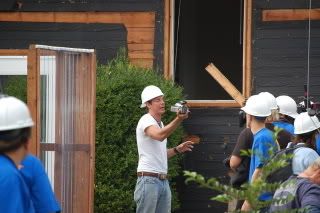 They found lead and asbestos in the house so he had to suit up to take the camera in to talk to the family...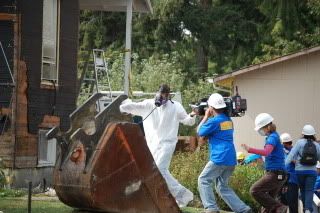 And Ethan having fun coloring while waited for the "wrecking and crashing"...
The show is to air sometime in January. If I get to brave the rain and go tomorrow. I will post the pictures I get then.