Okay, so I am not turning out to be a dedicated blogger. I really have a busy schedule and think about doing it but then don't find the time to make it really good. So, enough excuses...
That makes me think of our recent trip to the aquarium. We go frequently but I love going now with my new camera. Plus it recently had a facelift so it is always fun to go see the new big tank. But I often feel like I wish I were an Octopus. I need that extra set of hands and legs. They would help out when you have so much to keep up with. Here are a few really great pics we got this last time we went...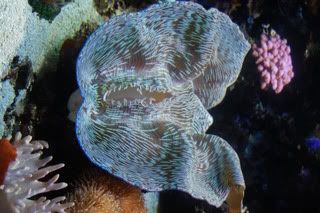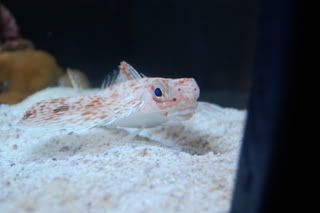 And there are so many of the octopus but here is just one...We actually got to watch him move through the tunnel and it was so cool to watch it change colors.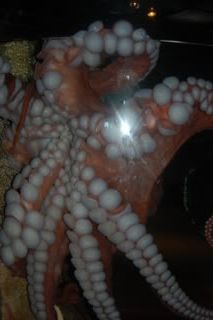 Well, I promise to come back tomorrow. I have to run to get ice cream and watch my new addiction... Ace of Cakes. They are so cool.